1979-2006 (old) German Spaceflight Exhibition Morgenröthe-Rautenkranz
Section 4 - First German Spaceflight - Panel 2

Sigmund Jähn - Interkosmos Flight 1978
Images and documents covering the first flight of a cosmonaut from Germany, Sigmund Jähn. The mission of Soyuz 31 to the space station Salyut 6 started on Aug 26 1978 and ended with a safe landing of the Soyuz 29 capsule on Sep 09 1978.
The headline reads Sigmund Jähn - first German in space - Interkosmos Flight : 26.8 - 3.9.1978.
The images were cut out and rectified from photographs I took at the exhibition. Most of these images, however, were widely publicised in the aftermath of the mission, so I will try to exchange some by higher quality pictures ...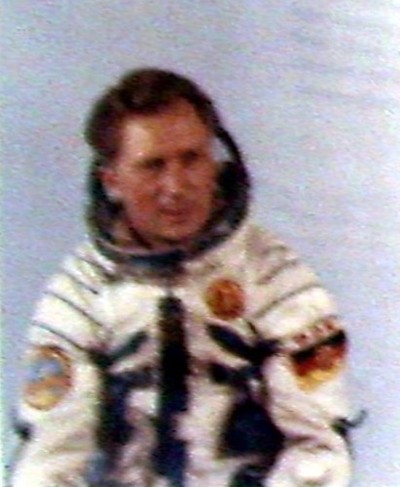 Sigmund Jähn - first German cosmonaut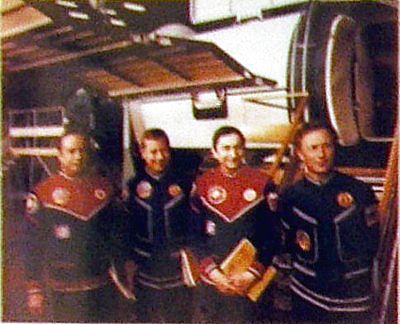 The four candidates for the first joint spaceflight USSR-GDR in July 1978.
From the left: V. Gorbatko, E. Köllner, W. Bykowski and S. Jähn